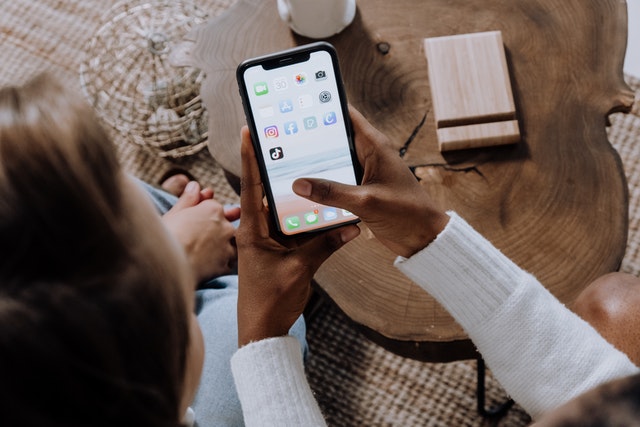 With the rise in popularity of social media use, it's easy for a trend to spread across the globe like wildfire, and for young people to attempt the trend to share with their followers.
It's important for parents and caregivers to be aware of these trends so they can discuss the potential consequences with the young people in their lives.
Here are some of the recent dental-related Tik Tok trends that your family dentist in Whitby is most concerned about:
Do it yourself tooth filling
In 2020 a video went viral that starred a 19-year-old woman filing her teeth with a nail file. In the video, she explains that she's trying to smooth out imperfections in her teeth without spending on a professional procedure like enameloplasty. She goes on to say that she's "ballin' on a budget."
Do it yourself tooth whitening
It has since been deleted, but in a video viewed more than 2.5 million times, a woman explained that she has been using a Mr. Clean Magic Eraser to whiten her teeth for the past two years. These pads contain sulfurous acid and formaldehyde, which are both toxic and can cause serious harm and even death if consumed in large amounts.
Do it yourself braces
There is a Tik Tok video that's had more than 9.5 million views in which a woman wraps elastic hair ties around her teeth to close a gap between her two front teeth. She posted a series of follow-up videos showing the results and mocking the multiple dentists who responded to her original video with obvious and well-founded concern.
This is a dangerous activity. It can cause inflammation, infection, restrict blood flow to the teeth, which can change their colour and even cause tooth loss.
Do it yourself crowns
One of the most extreme and disturbing dental trends on Tik Tok is shown in videos of users using household utensils to file down their broken or damaged teeth into pegs so they can be fitted for crowns without having to spend the money it would cost to have this done professionally.
Do it yourself costumes
Many Tik Tok users are taking their Halloween costumes a bit too far and getting them started way out of season. It's become a trend to glue artificial fangs to the natural teeth using a cyanoacrylate adhesive, which you probably know best as super glue. This glue is toxic and permanent and can require extensive, expensive, and invasive treatments to correct.
If a young person in your life has attempted one of these trends and you'd like to have the damage assessed, or you need help talking to them to prevent this from happening, call our office today.